Our Mission

The Nova Scotia Band Association's Mission is to support and promote the development of bands throughout the provinces of Nova Scotia and Prince Edward Island through Communication, coordination, program development, advocacy and lobbying at the provincial level.
NSBA Executive Committee
NSBA President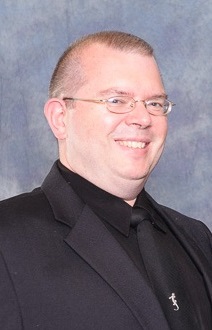 Steve Hartlen studied trombone at Acadia University graduating with a Bachelors degree in Music Education in 1990 and a Masters degree in Curriculum Studies (Music Education Focus) in 2014. He has also studied at the Banff Centre in Banff, Alberta. Steve has been teaching in the Nova Scotia public school system for the past 27 years directing bands at Parrsboro Regional High, Hants East Rural High, New Glasgow Junior High and is currently teaching Grade 6-8 Music and Band at New Glasgow Academy. Steve also works with the Nova Scotia Youth Wind Ensemble as a clinician and assistant director and has been a long time member of the Acadia University Summer Music Faculty. As a trombonist and a vocalist Steve has performed with a variety of ensembles including the Nova Scotia Youth Orchestra, Symphony Nova Scotia, the Halifax Camerata Singers and Incantatus. He currently performs with the Nova Brass Quintet. He lives in Truro with his wife Holly and their three children; Noah, Claire and Owen.
NSBA Past President
Dr. Mark Hopkins
Acadia University
1 st NSBA Vice President
Diane Clarke
Musquodoboit Rural High School
2nd NSBA Vice President
Alison Meadows Peters, PEI
Emyvale
NSBA Treasurer
Jackie Crowell
Tantallon Junior High School
NSBA Joint Secretaries
Dina Burtt
Lockview High School
David Burtt
Halifax West High School
NSBA Managing Director &  Nova Scotia Youth Wind Ensemble Representative
Hope Gendron
Retired Music Teacher
Nova Scotia Junior Wind Ensemble Representative
Katelyn Gillis
Citadel High School
Nova Scotia Honours Jazz Representative
John MacLeod
Cobequid Educational Centre
 NSBA Members at Large
Serena Godmaire
Holly Lohnes
Amanda Taylor
Holly Hartlen
Andrew MacKelvie
Sarah MacDonald
Ian Grant
Christine Blanchard, PEI
Chris Ward
 
---
Past NSBA Presidents
2013 – 2016      Dr. Mark Hopkins
2009 – 2013      Barb Stetter
2008 – 2009     Dr. Mark Hopkins
2005 – 2007     Ken Henderson
2001 – 2005     Andrew Alcorn
1999 – 2001    Jim Forde
1997 – 1999    Cyril Campbell
1996 – 1997    Gary Adams
1993 – 1996    Ardith Haley
1991 – 1993    Ronald MacKay
NSBA Lifetime Members
Paul Barrett
Bernie Burke *
Jim Forde
Terry Hill
Don Hughes *
Marlene Jackson
Brian Johnston
Shelagh LeBlanc
Ron MacKay *
Jean MacKenzie*
Brian March *
George Morrison
Dr. Fred Prince *
Frank Ridgeway*
Jim Williams
* Deceased