The James H. Hargreaves Memorial Scholarship fund  provides a $500 cash prize to be awarded annually to a graduating High School student who has been accepted for further musical study at a recognized post-secondary institution and whose band director or private music instructor is a member in good standing of The Nova Scotia Band Association.
Application and reference forms are at the bottom of the page.
---
The scholarship committee will take these
attributes into consideration.
Leadership
Commitment to Music
Long-term Musical Goals
Musical Experience and Awards
Reference from your band director
Reference from another person who knows your musical strengths
---
Congratulations to Dante Kierstead
2023
Citadel High School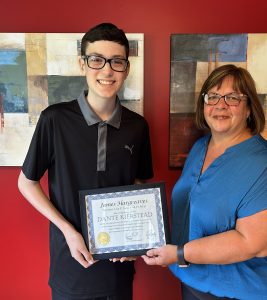 ---
2014 Anna Dickie
Dartmouth High School
2015 Patrick Lewis
Sackville High School
2016 Luke Henderson
North Nova Education Centre

2017 Hope Salmonson
Eastern Shore District High School
2018 Breton Hickey
Glace Bay High School

2019 Madeline Tuffs
Lockview High School

2020 Ilan K. Mendel
Halifax West High School

2021 Ella Burtt
Charles P.  Allen High School
2021 Ty MacEachern
Cobequid Educational Centre
2021 Lauren Inglis
Liverpool High School
2022 Ethan Walters
Glace Bay High School
---
James Hargreaves Memorial Scholarship
Information & Application
James H. Hargreaves Biography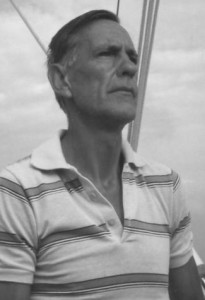 James H. Hargreaves was born in Perth, Scotland in 1934. Educated in Scotland and England, he emigrated to Canada in 1959 and became prominent in the Canadian world of music as a virtuoso performer, renowned conductor and gifted teacher. Considered one of the foremost music directors of wind ensembles in Canada, he built programs that trained a generation of instrumental teachers. He was a graduate of the Royal Academy of Music, the Royal College of Music and Trinity College of Music in London, England. A gifted soloist in all styles he was principal trumpet in Her Majesty's Scots Guards and a CBC Radio recording artist. In 1970, he attended Crane School of Music, State University of New York and was a full professor at the St. Francis Xavier University School of Music from 1970 until his retirement in 1999. James Hargreaves was the founding Music Director and Conductor of the Nova Scotia Youth Wind Ensemble from 1991 to 1999, conductor of the National Youth Band of Canada in 1996, member of the Maritime Jazz Orchestra and an adjudicator and clinician across Canada. His many awards included the Canadian Band Association Distinguished Band Director Award and the Nova Scotia Music Educators' Association Musica Viva Award in 2001. Whether at the podium or in the classroom, Jim was a master teacher, respected by his colleagues and loved and admired by his students who remember him for his inspiration and support, and the impact he had on their musical lives. The James H. Hargreaves Memorial Scholarship Fund was established after his death in December 2003.
RULES AND REGULATIONS
The applicant's band director or private music instructor must be a member in good standing of The Nova Scotia Band Association.
A.    To be eligible, the applicant must be graduating this school year and must have received acceptance for musical study at a recognized post-secondary institution and have auditioned on a woodwind, brass, percussion, or string bass instrument.
B.  The application must be accompanied by two (2) references.
Reference 1. The applicant's School or Community Band Director
Band Director's Reference form
Reference 2. A person other than a close relative that has direct             knowledge of the applicant's musical strengths and commitment to music.
C.  Please record a short video (4 minutes max) of one of your pieces or studies that best demonstrates your abilities on your instrument and upload it to YouTube.
D.   A post-secondary contact name, phone number and e-mail address must be provided.
E.   Students must be currently enrolled in their school band program.

It is the applicant's responsibility to ensure that the application form, and the two references are completed by the application deadline. Incomplete applications will be discarded.
DECISIONS OF THE ADJUDICATION PANEL ARE FINAL
Application Deadline, May 31, 2023