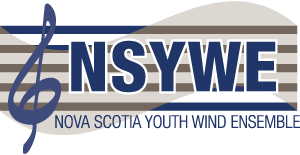 We are pleased to announce that the NSYWE committee has developed an amazing online NSYWE experience that will challenge and delight each student this fall.
What they will receive each weekend.
30-minute online lesson. Each weekend you will receive a lesson focusing on your needs as an individual player.
One-hour online sectional/coaching session.  These sessions will feature you and your section in a Zoom meeting with an instrument-specific coach.  The main focus of the sectionals will be to prepare the music we will perform/record, unifying style, articulations, tuning, and expression, to ensure we all have the same idea about sound.
Master-Musician Series.  Each weekend, there will be a Zoom lecture and Q&A with a recognized world-class musician, exclusively for members of the NSYWE.  This guest lecturer could be a performer or a composer.
Online social event. Students in previous years have told us that one of the greatest benefits of being a member of the NSYWE family is the friendships that you will form. That is even more true today during the pandemic. We will find ways to socialize and "hang out", sharing time together engaged in fun activities each weekend.
An NSYWE T-shirt. 
An NSYWE reusable mask.