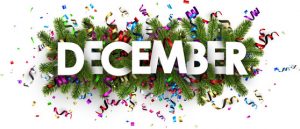 December NSBA question?
ANSWERS:
Bandmate Chromatic Tuner
Suggested by:  Holly Hartlen

FRASER LINKLATER RESOURCES,
Suggested by:  CBA
Band Directors Talk Shop
Suggested by:  Allison Penwell
Music Mentors International Resources
Suggested by:  Dina Burtt
November NSBA question?
Holiday or Christmas Concert?
ANSWER:  Holiday Concert 100%
Winner of the $25 NSLC Gift Card!  Allison Penwell
Band Director/Teacher
Eastern Shore District High and Gaetz Brook Jr. High
(Send your answer to nsband@accesswave.ca
to win a $25 NSLC gift card.)
October NSBA Question?
Do you have a small band with varying instrumentation?
What band charts and or arrangements can you recommend that sound great for a small group?
ANSWER:Some of the Flex Band arrangements are quite good.
harknettmusic.com
WINNER of the $25 NSLC Gift Card!  Diane Clarke
Music Teacher and Band Director, Grades 6-12
Musquodoboit Rural Family of Schools
September NSBA Question?
What is the best phrase, activity and/or gesture you use to set the stage to prepare your musicians to listen and contribute to the ensemble each rehearsal?
ANSWER:  Start from Silence, Start from Stillness

            Do not start your band if anyone is talking, moving or playing.
Breath Together-Start together- Listen together
Hope Gendron
"There is a moment before the conductor's arms are raised
 – a moment before the music begins
– where, with the band's attention fully on the leader,
 a small, intimate moment may take place between them.
 Through a look, a smile, ever a whispered word unheard by all but the musicians, the conductor may convey his confidence to them,
his faith in them."
Colonel Arnald D. Gabriel
A simple arm raised by the conductor indicates all students need to raise their hands or instruments and become silent.  Nothing proceeds until the room is silent. When used consistently and diligently it quiets a noisy room in about 10 seconds.  Develop your own plan and use it every rehearsal every day.
All replies will be entered to win an NSLC $25 Gift Card!
---
If you have not been receiving copies of the NSBA E-Newsletter it might be for one of the following reasons:
1. The e-mail address we have for you is out-of-date or incorrect
2. You are not a member of the NSBA yet.
The NSBA e-Newsletter is distributed to our membership. If there is confusion regarding your membership, feel free to contact our NSBA Treasurer Christina Muise (treasurer1.nsba@gmail.com

)

or  Hope Gendron (nsband@accesswave.ca)
---