CANADIAN BAND ASSOICATION


Community Builders Award
Congratulations to Stephen Muise
This award is designed for people that create new initiatives for the band community, engage lifelong learners, foster community, build bridges, and provide connection on a regional, provincial and national level.
This award was presented by music teacher Keli Brewer at Breton Education Centre's holiday concert.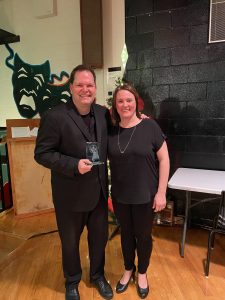 CANADIAN BAND ASSOCIATION


NATIONAL BAND AWARD
Congratulation to Ardith Haley
Since 1976, this award has been presented to a CBA Member who has made an outstanding contribution to band across Canada.
       This award recognizes those individuals who have contributed to the promotion, growth, and development of the musical, educational, and cultural values of band throughout Canada. In addition to national impact, provincial and
regional impact are also considered.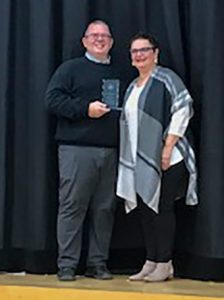 NSBA MASTER TEACHERS 2022-2023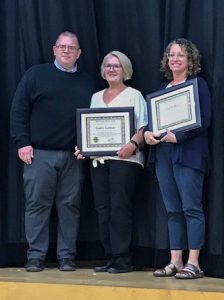 Steve Hartlen, NSBA President
Laurie Gorman and Gale Lohnes
The Queen's Platinum Jubilee Medal's
were awarded on October 30, 2022
at the NSYWE Concert at the
Acadia Festival Theatre in Wolfville.
Steve Hartlen, president of NSBA presented the medals to:
Ardith Haley, Keli Brewer, Hope Gendron and Jim Forde

NSBA Board Members 2022
President – Steve Hartlen
1
st
Vice President – Diane Clarke
2
nd
Vice President – Alison Meadows Peters
Treasurer – Jackie Crowell
Secretary – Dina & Dave Burtt
Past President – Mark Hopkins

NSYWE Rep – Hope Gendron
NSJWE Rep – Katelyn Gillis
NSHJ Rep – John MacLeod

Members at Large
Serena Godmaire, Amanda Sanford, Holly Lohnes,
Holly Hartlen, Andrew MacKelvie, Sarah MacDonald,
Ian Grant,
Christine Blanchard, Chris Ward
 Executive Director for 2022 – Hope Gendron