NSBA Clinician Registry
Contact these outstanding clinicians for help with your instrumental programs. They are available to work with individual students, groups, full bands and community bands.  NSBA will help you get in touch with other clinicians in your area.
(Listed on the menu on the left side of the home page)
Congratulation Breton Hickey!
The Jim Hargreaves Scholarship Award for 2018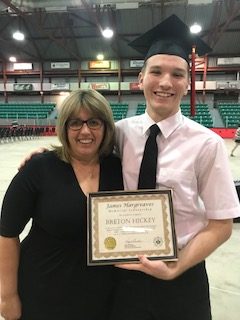 ---
Have you received the latest issue of the NSBA Newsletter?
If you have not been receiving copies of the NSBA E-Newsletter it might be for one of the following reasons:
1. The e-mail address we have for you is out-of-date or incorrect
2. You are not a member of the NSBA yet.
The NSBA e-Newsletter is distributed to our membership. If there is confusion regarding your membership, feel free to contact our NSBA Treasurer Christina Muise (treasurer1.nsba@gmail.com

)

or  Hope Gendron (nsband@accesswave.ca)
---