Nova Scotia Band Association
Membership Fee Payment Options
$30 Membership – Student, Retired Teacher
$50 Membership – Personal,  Music Educator, Player, Conductor
$100 Membership – Corporate, Institution, Community Band
Option 1: Payment by Personal Cheque
Fill out NSBA's secure online registration form

here

Make the cheque payable to the Nova Scotia Band Association
Mail cheque directly to the NSBA using the following address:
Nova Scotia Band Association
Hope Gendron
721 Windmill Road,  Apt. 210, Dartmouth, NS, B3B 0J7
---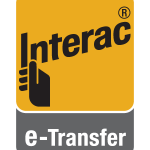 Option 2: Payment by E-mail Money Transfer
Fill out NSBA's secure online registration form here
Log into your online banking service using your own username and password
Locate the transfers area and select e-Transfer
Remember some banks will charge a small fee for sending e-transfers.
Add a new recipient… please send payment to our NSBA Treasurer: Christina Muise at treasurer1.nsba@gmail.com


 

(note: be sure to include the number 1 after the word 'treasurer' as well as the dot before 'nsba')
Make sure your name and e-mail address are correct, if they are not you will need to update your online banking information
Select the account, the amount you wish to transfer and select a security question.
Click send, review the details and click confirm
You should receive a confirmation e-mail from your bank when the funds are accepted by the NSBA and the transfer is complete (please allow a few days for this to occur)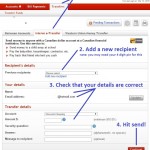 Click the Thumbnail for e-Transfer Example
– – – – – – – – – – – – – – – – – – – – – – – – – – – – – – – – – – – – –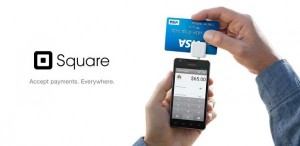 Option 3: Payment by Credit Card using Square.ca
The Nova Scotia Band Association will be partnering with Square.ca in order to accept credit card payments for membership fees. To use this new service, there will be a small additional fee.